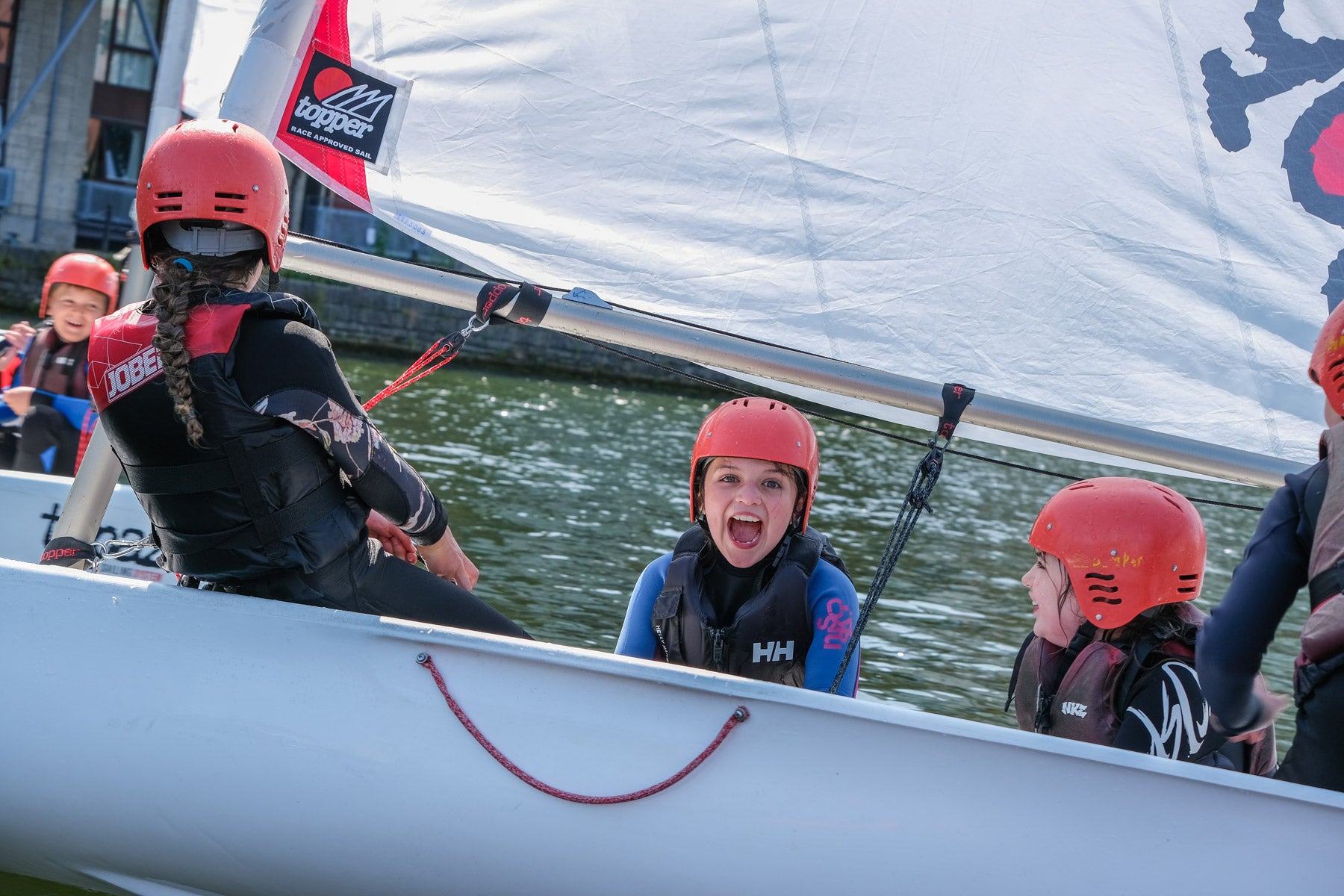 Watersports Activity Centre
Kid's Camps
We are very excited that our Easter and Summer Camps will be back for the 2022 season! Like the last two years we will run a morning and an afternoon half day camp as this has proven very popular.
We've been running it for over 30 years and many kids come back year after year. We know how important it is to have fun when learning a new sport and that's what we focus on during our kids camp sessions. Children and teenagers aged 8 to 16 years can try their hand at a mix of exciting activities that is unique to Dublin.
Watersports Classes
The sheltered surroundings of the Grand Canal Dock are the perfect playground for beginner watersports. We teach adults and kids stand up paddleboarding, windsurfing and wingsurfing giving you the knowledge and guidance to become confident and independent in your chosen sport. Open water SUP classes are available, too.
Group Bookings
Make memories with your friends, colleagues or school class on the water with our SUP and kayak group sessions. Whether you are looking for a splash and dash session or some fun team building we have you covered.